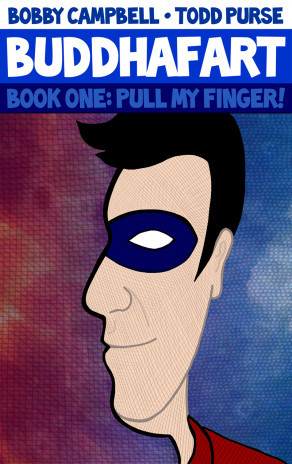 "This is like deja vu all over again" – Yogi Berra
BUDDHAFART #1 – PULL MY FINGER
50 Pages • Digital Download (PDF) • $1.99
By Bobby Campbell & Todd Purse
(With Marcelino Balao III)

It's a metafictional riddle, wrapped in a crude mystery, inside a surrealist enigma, but perhaps there is a key!
This is the secret history of the Twin Gods of Chaos, Aiwass Hodge & Aiwass Podge, and of their initiation into the Discordian Mythos.
The eternal return is back with a vengeance, and this time it's personal!