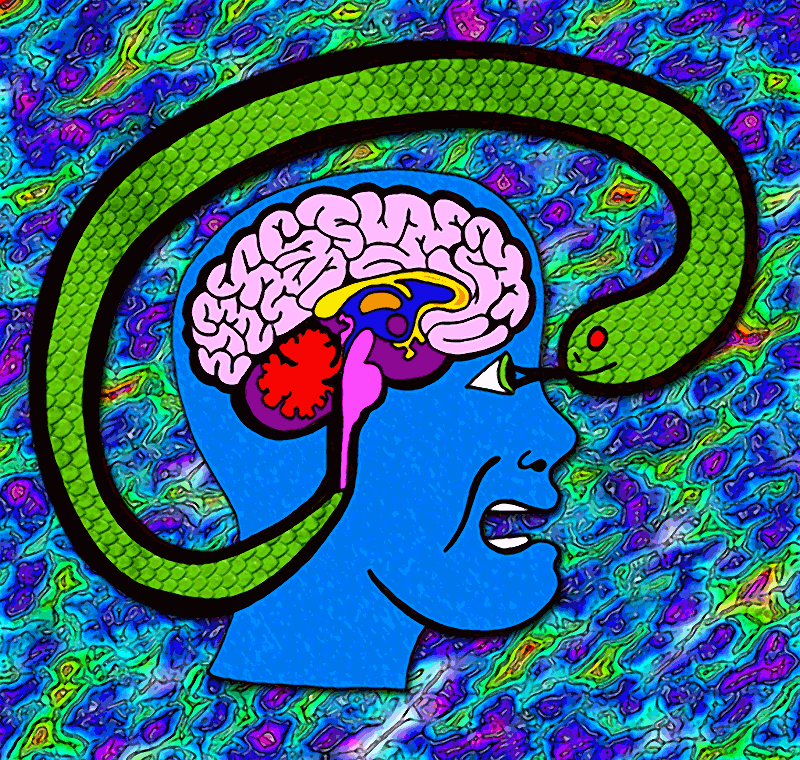 There are a great many smarmy marketing people out there claiming they can "unlock the secrets of the customer's brain" by appealing to its primitive/reptilian instincts. I'm skeptical about the plausibility of this so-called Neuromarketing. Just because advertisers can stimulate targeted areas of the brain, doesn't give them control over what kind of activity arises.
Though I do have an optimistic fantasy about marketers overstimulating the reptilian brain: it may provoke a more conscious apprehension of its functioning, like how information overload is supposed to provoke pattern recognition.
Stimulation on the subliminal level may be tuning/shifting sense ratios to a subtler frequency.